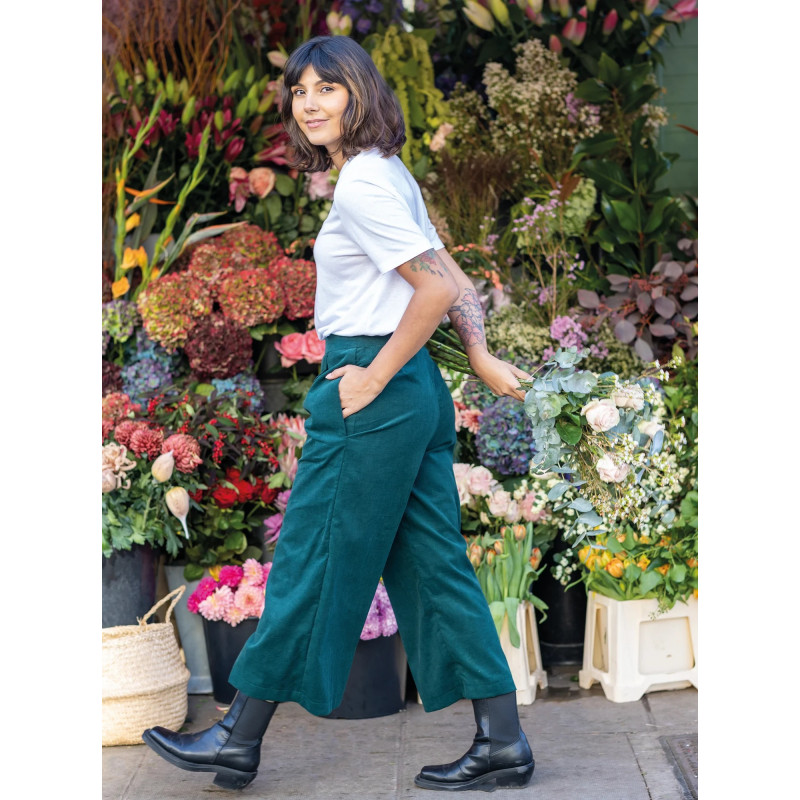  
The Avid Seamstress - The Culottes
The Avid Seamstress- The Culottes
UK sizes 6-22
Skill level: Confident Beginner - Intermediate
Suggested Fabrics - Light to medium weight woven fabrics such as cotton, cotton lawn, cotton poplin, corduroy, chambray, Tencel, linen, denim, moleskin and velvet.
The Culottes provide the ultimate middle ground between skirts and trousers; all the swish factor of a skirt with the practicality of trousers. The Culottes are edgy, versatile and a wardrobe staple suitable for all seasons.
The Culottes feature a pleated detail, large inseam pockets (design to sit flat and not interrupt the silhouette), a fitted waistband, a concealed sipper at  the back and a wide hem. Fancy going full length? Use the lengthen lines included and create yourself a gorgeous pair of trousers.