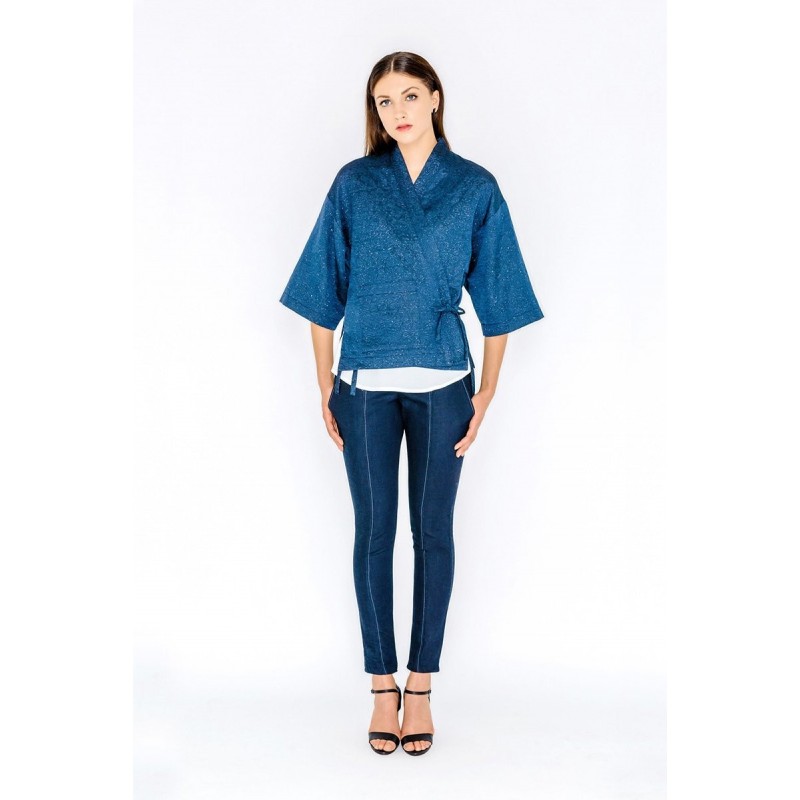  
Papercut Pattern-Luna Jacket
Luna Jacket
Sizes: XXS-XXL
Sewing Level: Skilled
Fabric: Anything goes! From cosy wool to soft chiffon ... if it's woven, you're good to go.
A boxy cropped jacket for any season. Make it in wool for winter or soft chiffon for summer, our three variations provide plenty of options. Features optional lining, 3/4 sleeves, drop shoulder, side seam splits, tie front and front patch pockets.
Please note that the name of this pattern has been changed from Kochi Jacket to Luna Jacket. The current stock will still have Kochi on the pattern package and envelope. 
---
Tags: Papercut patterns canada, finefabrics, patterns, sewing  indie patterns canada