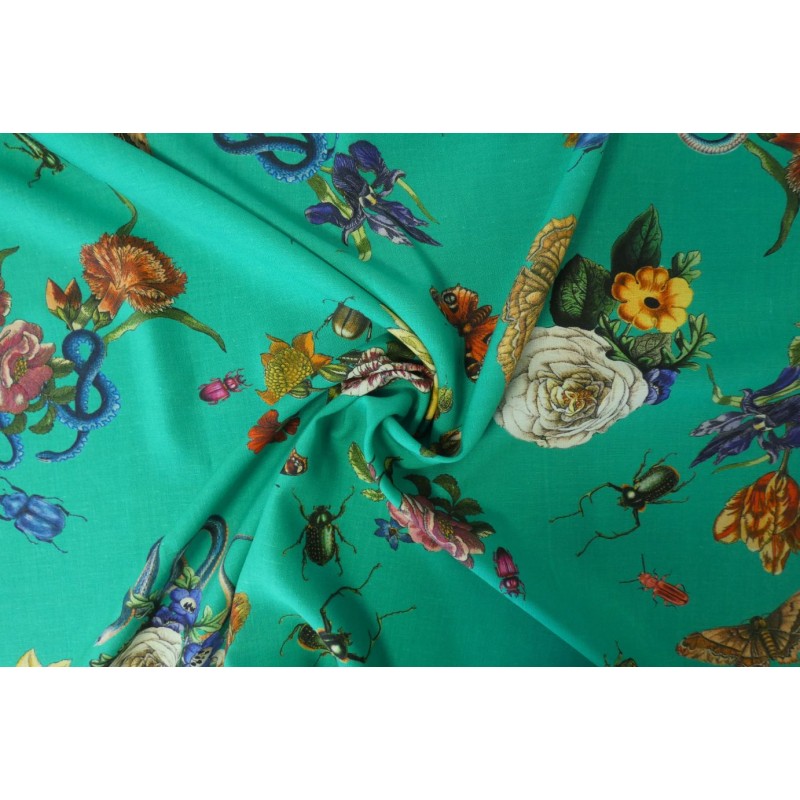  
Lady McElroy Cobra Corsage - Chloe Chambray - Emerald
Lady McElroy-Cobra Corsage Chambray - Emerald
Composition: 60% Linen 40% Rayon
Width: 145cm/57 inches
**May have occasional white flecks in fabric due to the natural weave**
-Fabrics are sold by the half meter (.5) increment but are cut in continuous lengths. Example quantity 1 for .5 meter, 2 for 1 meter. 
-We try to provide the most accurate photos of the fabrics, but due to variations in monitor screens colors may differ to original fabric
A beautiful linen mix chambray digital floral nature print in colorful tones on a bright emerald background. Suitable for blouse, dress or skirt, jumpsuit.

---
Tags: Lady McElroy Fabrics Canada, Indie sewing patterns, Lady McElroy Fabrics Toronto