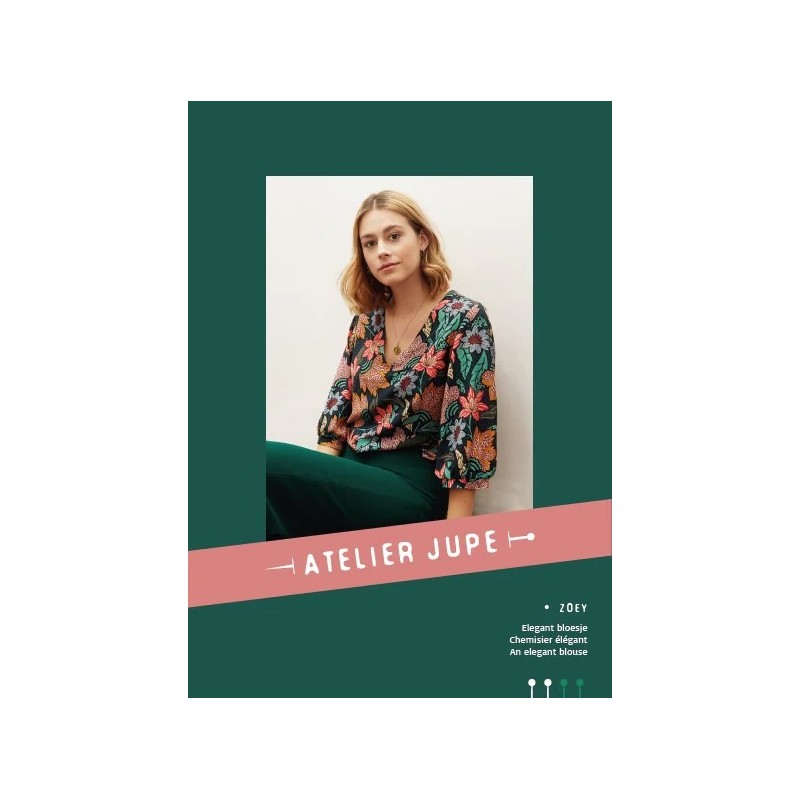  
Atelier Jupe - Zoey Blouse
Atelier Jupe - Zoey blouse
Zoey is a loose-fitting blouse with a V-neck and bust dart. The voluminous, three-quarter sleeves which are gathered at the hem, give this blouse an elegant look. We would love to share this gorgeous pattern with you!
This is a paper pattern, you'll receive a hardcopy of the pattern sheet and sewing instructions. The pattern pieces on the pattern sheet are overlapping and printed recto-verso. The instructions are in Dutch, French and English. 
The seam allowance is included. 
Supplies/Materials
Matching thread
Iron-on interfacing: 40 cm
Fabric: Choose a Lightweight fabric like viscose, tencel, non-static polyester.