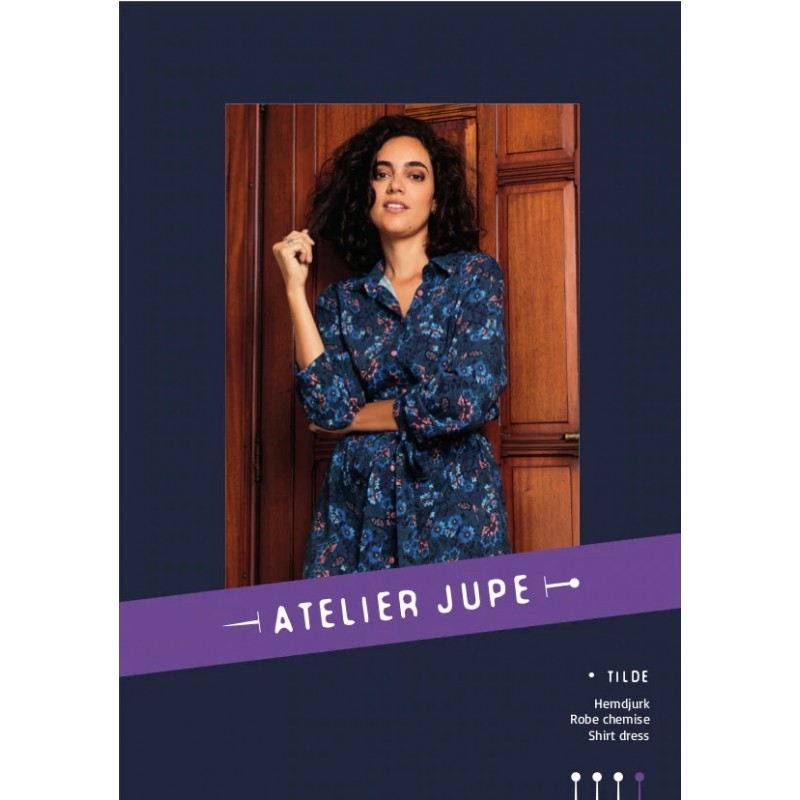  
Atelier Jupe - Tilde Shirt Dress
Atelier Jupe - Tilde Shirt Dress
Tilde is an elegant shirt dress with gathered back and a flowing skirt. The sleeves are 4/5 length and gathered at the sleeve trim. The dress can be made with a standard button placket or a hidden button placket for more experienced seamstresses. There are also 2 types of collars included: a regular shirt collar or a stand-up collar. The dress is finished with a belt.
This is a paper pattern, you'll receive a hardcopy of the pattern sheet and sewing instructions. The pattern pieces on the pattern sheet are overlapping and printed recto-verso. The instructions are in Dutch, French and English. 
The seam allowances are included on the pattern sheet. 
Supplies/Materials
Matching thread

Iron-on interfacing

: 40 cm

15mm buttons x 10 

Fabric

: Choose a light or medium weight fabric for this pattern, like viscose, tencel, cotton, linen or polyester.