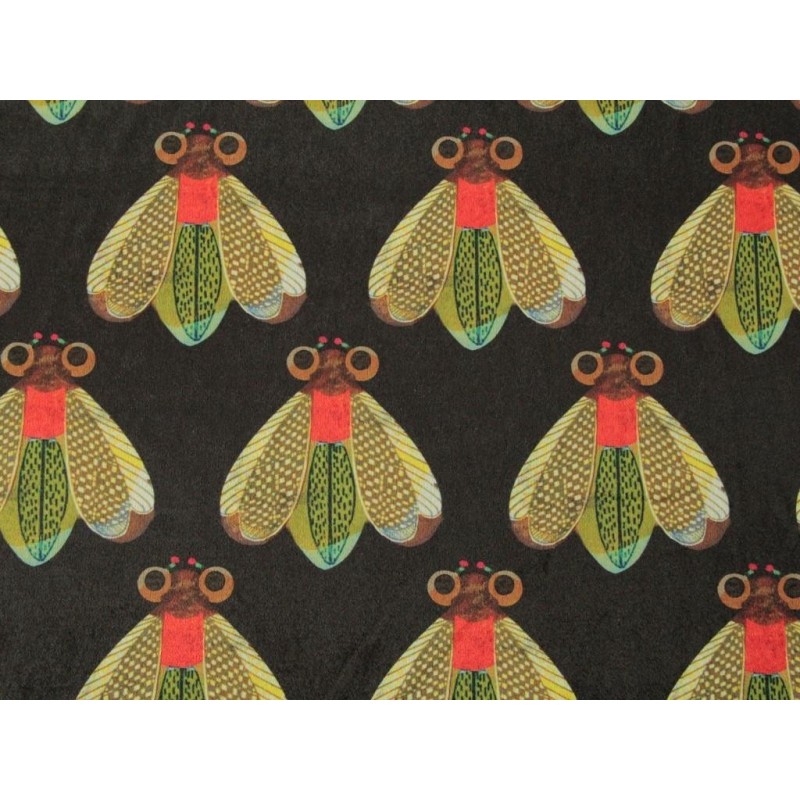  
Lady McElroy-Beauty And The Bee
Beauty Bee 
Plush Velour Digital Print
Composition: 100% Polyester 
Print is approximately 4" * 4"
Width: 130 cm (Print Roller Marks Means Usable Width Is 10cm Less than Actual Width of 140cm)
Fabric is sold in half meter increments, anything above 0.5 meters will be sent as a continuous length. For example, if you require 1 meter you'll need to add 2 to your cart.
Ships within 24-hours.
Digital print velour jersey with busy bees on a black background. Ideal for making dress, skirt or top.
We try to provide the most accurate photos of the fabrics, but due to variations in monitor screens colours may differ slightly to the original fabric.
---
Tags: Lady Mcelroy Fabrics Canada, finefabrics patterns, sewing indie patterns Canada