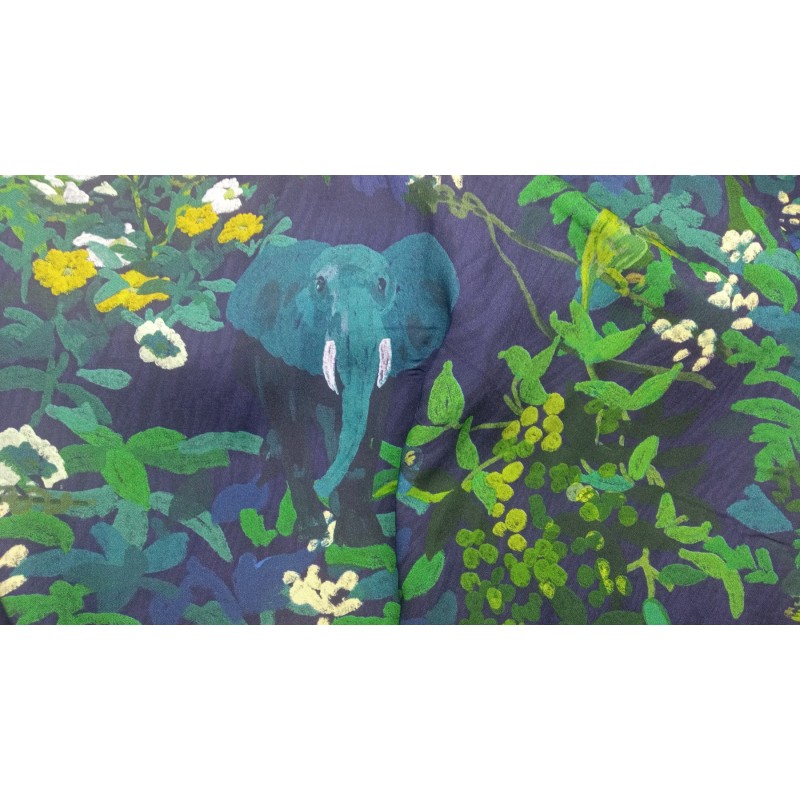  
Lady McElroy - The Elephant & The Chameleon - Rickardi Lawn
Lady McElroy-The Elephant & the Chameleon - Chloe Chambray
Composition: 100% Viscose
Width: 140 cm/ 55 inches
Weight: 115 gsm
Opacity: Opaque
Pattern: Directional
-Fabrics are sold by the half meter (.5) increment but are cut in continuous lengths. Example quantity 1 for .5 meter, 2 for 1 meter. 
-We try to provide the most accurate photos of the fabrics, but due to variations in monitor screens color.
The Elephant and the Chameleon is stunning and unique jungle print in tones of green, teal, mustard and french navy. Ideal for shirts, skirts, dresses, blouses.