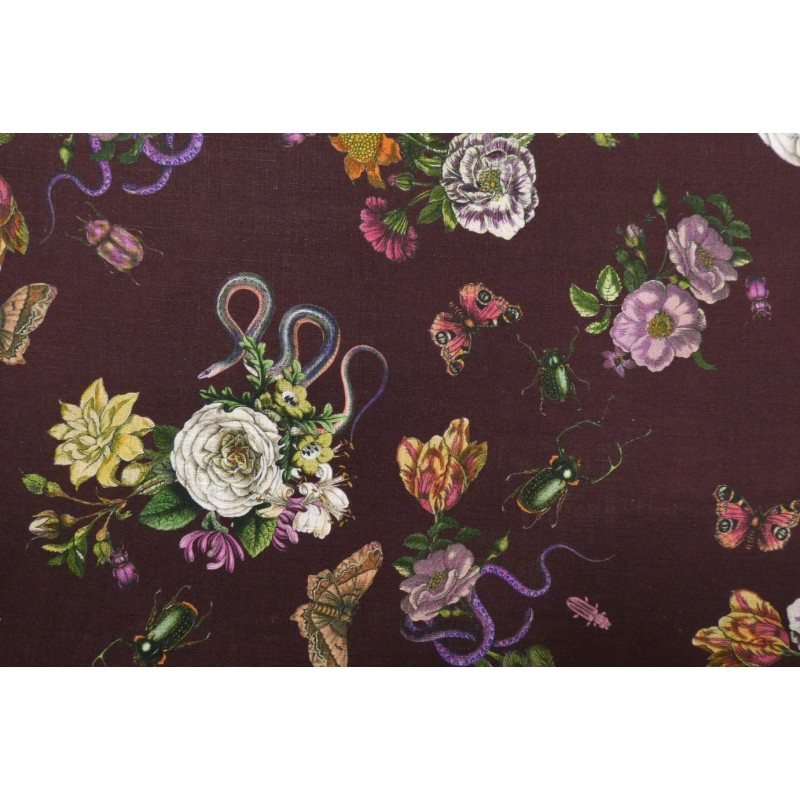  
Lady McElroy Cobra Corsage -Trudi Chambray -Mulberry
Lady McElroy Cobra Corsage Trudi Chambray -Mulberry
Composition: 60% Linen 40% Viscose
Width: 145 cm/57 inches
Weight: 196 GSM
Fabric is sold in half metre increments, anything above 0.5 metres will be sent as a continuous length. For example, if you require 1 meter you'll need to add 2 to your cart.
We try to provide the most accurate photos of the fabrics, but due to variations in monitor screens colors may differ to original fabric
A beautiful linen and viscose mix chambray with the Cobra Corsage digital print on a teal background. Suitable for blouse, dress or skirt, jumpsuit.
---
Tags: Lady Mcelroy Fabrics Canada, finefabrics patterns, sewing indie patterns Canada